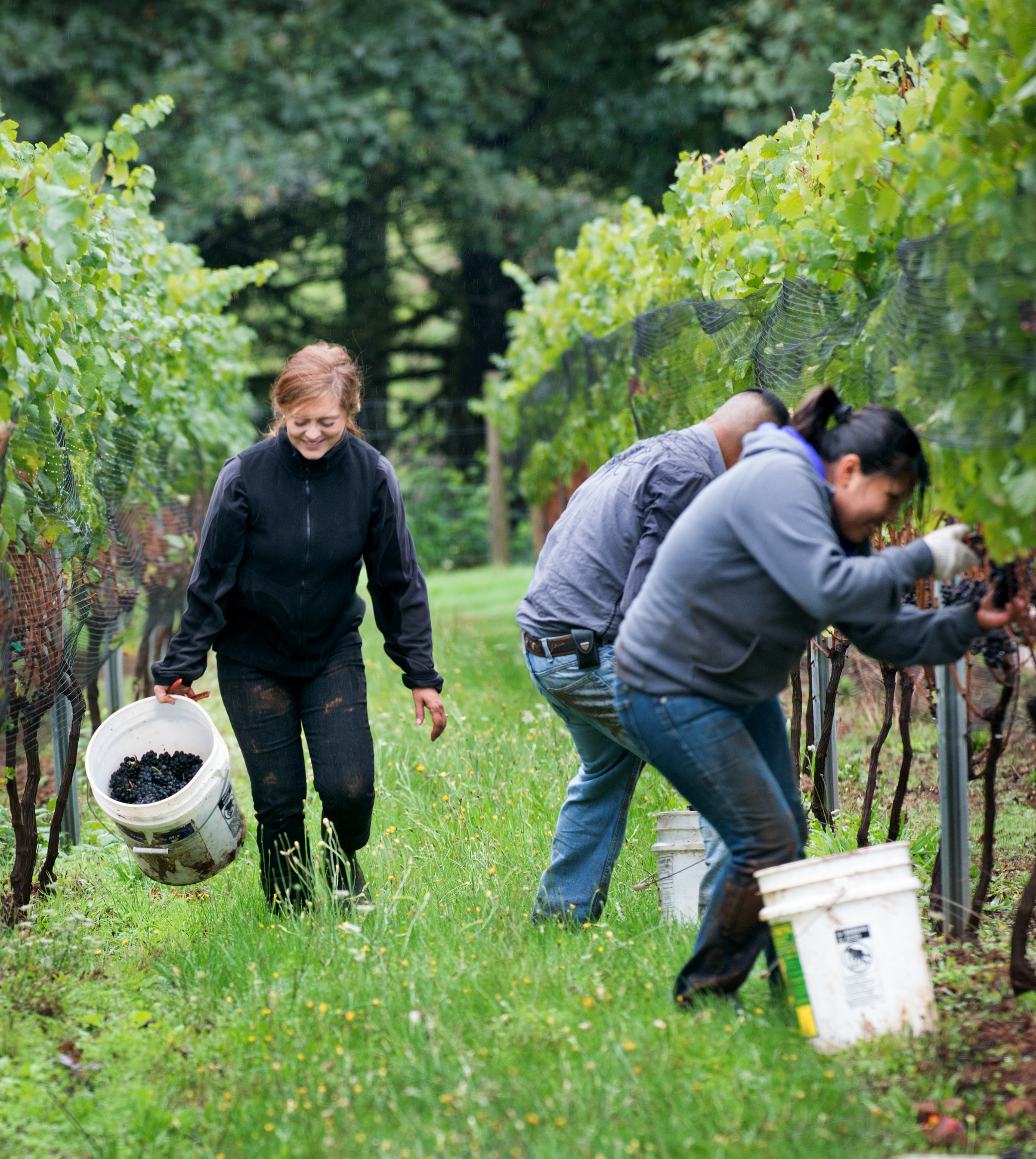 Beckham Estate Vineyard | Chehalem Mountains | Willamette Valley | Oregon
Story
Andrew & Annedria Beckham founded Beckham Estate Vineyard in 2005 as a family project. Their initial plan grew from a few rows of Pinot Noir to two acres of Pinot Noir in Oregon's Chehalem Mountains AVA. Two subsequent plantings in 2006 and 2008 brought the vineyard size to 5.5 acres surrounding their family home. In 2013, one acre of Riesling was added and in 2015-2016 they plan to plant Chardonnay, Savagnin, Poulsard and Trousseau. Andrew is a ceramics instructor at Beaverton High School and actively produces pottery at his studio on the property. He was able to integrate his love of ceramics with wine after trying a bottle of tinaja-aged wine by the Italian winemaker, Elisabetta Foradori. This prompted him to build a set of experimental clay amphorae to find the correct firing temperature and porosity. Andrew's amphorae are now being used in the vinification and aging of wine. The Amphorae Project has garnered press from Forbes, Wine-Searcher and Wine & Spirits Magazine.
Location
The vineyard is southeast of Parrett Mountain, within the Chehalem Mountains AVA, a 40 minute drive from Portland. Soils are volcanic Jory. Current exposures are south, southeast and southwest at altitudes between 400-600 feet. Wind flows freely from the east and west, keeping the grapes dry and healthy.
Viticulture & Winemaking
Beckham Estate Vineyard is dry-farmed, which means no irrigation water is applied to the vineyard. Annedria and Andrew believe their children should be able to play freely on the land, therefore only organic viticulture is practiced. Andrew meticulously manages the cover crop rotation, trellising and vine positioning. Grape yields play a significant part in the character of the wines and have been lower in recent vintages, averaging 1.8 tons per acre. All grapes are hand-harvested and sorted in the vineyard. In 2013, Andrew began practicing whole cluster fermentation, which can contribute distinctly spicy aromas. His style of winemaking promotes savory qualities, balanced by pure varietal fruit aromas. Each wine is fermented and aged on its lees after a gentle pressing prior to time in French oak barrels. In addition to the traditional styles of Pinot Noir aged in French oak from Beckham Estate Vineyard, a new label A.D. BECKHAM was created in 2013 for wines fermented and aged in clay amphorae.